June is LGBTQ Book Month and we've put together a couple lists to help guide your journey into the genre.
Becky's List

Will Grayson, Will Grayson by John Green and David Levithan
Will Grayson is a boy from the suburbs with a best friend that is gay and a crush on a girl that maybe gay.  Will Grayson is a boy from the city who isn't ready to deal with his sexuality.  The two boys with the same name accidentally meet and their journeys of self discovery have become a YA classic.  The book is able to show the difficulty of coming out, the importance of being supportive and open minded, and how freeing it can be to be true to oneself all while being hilarious and heartbreaking.
Shine by Lauren Miracle
The story of a a sixteen year old girl trying solve the mystery behind her gay best friend's brutal attach will hook from the first page.  The dark and richly illustrated setting of a rural southern community that has sank into poverty is just an added bonus.

The Five Stages of Andrew Brawley by Shaun David Hutchinson
Andrew Brawley arrived at the hospital the night his entire family died and he never left.  Andrew has been hiding in an abandon wing of the hospital since that horrible night.  However, when a boy is brought into the emergency room after being set on fire for being gay Andrew leaves the safety of his hiding spot to connect to the boy.  The two become friends and Andrew begins to come to terms with his loss and his sexuality.
Carry On by Rainbow Rowell
Rowell mixes fantasy, mystery, and humor in the companion to Fan Girl.  Simon Snow is entering his last year at magic school.  He has always been suspicious of his roommate Baz but now as everything in Simon's life begins to fall apart Simon must decide if Baz is actually his enemy, friend, or something more.
Tessa Masterson Will Go To Prom by Brandon Halpin and Emily Franklin
Tessa Masterson wants to go to prom with a girl, the school board doesn't want Tessa Masterson to go to prom with her maybe girlfriend.  Suddenly Tessa finds herself in the middle of a controversy that divides her small town. Sometimes poignant and sometimes funny Tessa Masterson Will Go To Prom is entirely entertaining.
Sarah's List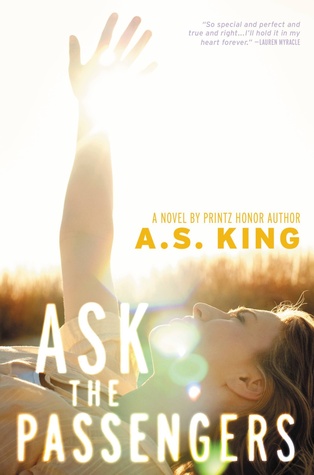 Ask the Passengers by A. S. King
This list would be incomplete without a King book, because many of her novels feature LGBTQ themes. While most of her books do not focus on queer youth, they actively challenge heteronormativity. This novel does describe Astrid's sexual identity journey. Her relationship with her best girlfriend has become more intense and romantic. Astrid must decide if she is going to continue to force herself to fit into the boxes people have created for her, or if she will just be herself. While working through her muddled thoughts, Astrid spends time watching airplanes pass overhead and sending the passengers love. Crossing into magical realism, these love vibes begin to positively impact the passengers and their interactions with the world. This novel is beautiful and certainly one to check out.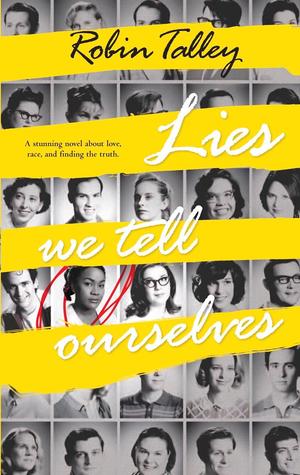 Lies We Tell Ourselves by Robin Talley
This novel is super under-appreciated, but is completely awesome. It tells the story of Sarah Dunbar, one of the first black students to integrate public schools in 1959, Virginia. Sarah is part of a group of African American students, who hope to use the new laws to gain the education that is rightfully theirs. The white community stringently opposes this integration, with Linda Hairston's father leading the charge. Sarah and Linda are forced to become partners on a school project and it is through this connection that a romantic relationship begins to develop. This is a compelling novel that presents several societal issues through a historical lens.
Freakboy by Kristin Elizabeth Clark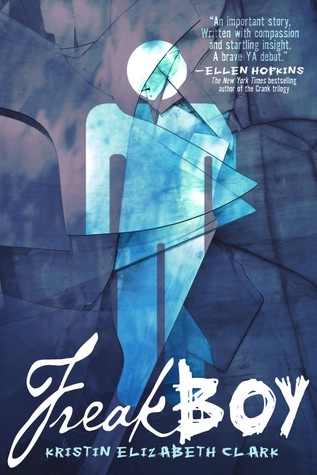 Told in verse, from three perspectives, Freakboy addresses gender identity in American society. From a young age, Brendan has always felt like a freak. While he may be the quintessential all American popular boy, Brendan desperately desires feminine features like long hair and curves. He quietly begins his journey to self discovery, until it becomes too much to keep inside. He then must go through the painful process of accepting who he is, while others in his life challenge him. Vanessa is Brendan's girlfriend. When Brendan begins addressing his identity, Vanessa feels that her own identity is challenged. She then begins her own journey of discovery. Angel is a transgender youth, who helps provide guidance to others questioning their own identity. She is also forced to face some of the darker backlash that American society puts upon queer youth.
Beautiful Music For Ugly Children by Kirstin Cronn-Mills
Liz has finally decided to be who she really is, or rather who he really is. Liz has always felt like a boy and she has finally decided to transition to Gabe. Gabe learns more about himself and how it feels to be who he truly is. This book connects through music and Gabe's awesome new radio career. However, it also highlights the many challenges that people who are transitioning must overcome.
This was a great insightful book. I love the concept that Gabe is exploring his B side. 
Better Nate than Never by Tim Federle
I will qualify this with the fact that I haven't read this first book in the series (yet), but I have read the second. Nate has big dreams for becoming a Broadway star. He feels that he has outgrown his small Pennsylvanian town's theater scene. Nate is given entirely new opportunities, when he tries out for Broadway's new E.T. show. This openly queer youth, gives queer tweens someone to relate to. In a book world where there are very few (like none) young openly queer youth, Nate is a fun, funny, vibrant guy that you just have to like.