It's my birth month and I am totally taking advantage of it. In honor of my birthday, I have found some great teen and tween novels with birthdays in them.
Honorable mentions
These books are the first that came to mind when thinking about bday books, but I have already covered them in the vlog. If you want to hear more about them, just follow the link.
Unwind series by Neal Shusterman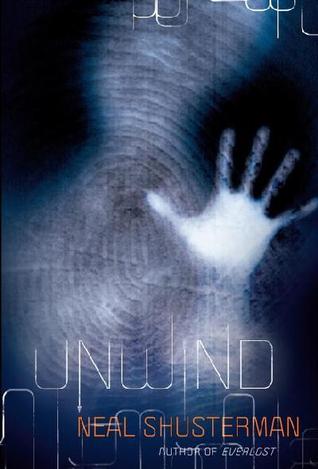 For my review and explanation, check out our Companion List vlog here, https://www.youtube.com/watch?v=PU7SHXDavgs
Savvy by Ingrid Law
 

For my review and explanation, check out the Firecracker vlog here, https://www.youtube.com/watch?v=K_qxB8vslZU
Birthday Books
Suite Scarlett by Maureen Johnson


Scarlett lives in a hotel in the middle of New York city. For her 15th birthday, she is finally put in charge of her own suite. The hotel is struggling to stay afloat, so Scarlett must devote her entire summer to taking care of her live-in guest. Scarlett, like a good New Yorker, is an actor. She is working on a production of Hamlet, where she meets her love interest Eric. Scarlett's life is a combination of a comedy of errors and a circus. Perfect fluffy romance novel for the beach. The characters are quirky and fun. This novel wasn't as good as 13 Little Blue Envelopes, but if you like Viola in Reel Life, this book would be perfect for you. 
Rating- Two Fairies
Uglies by Scott Westerfeld


This is a dystopian novel, where plastic surgery has taken over the world. Until the age of 18, all humans must live as an ugly, or a person without physical enhancements. At 18, they get to become a pretty and join the rest of the pretty society, if they behave themselves and don't anger the government. Tally is the last of her section of uglies to transition as a pretty. However, she unwittingly stumbles over a rebel plot to overthrow the current way of life. In doing that, the government forces her to help them shut down this group, it is only after the rebels are caught that she will be able to turn pretty. I found this book boring and clunky. The dystopian vocabulary was not creative, Uglyville, really!? However, I get that this was one of the first of its kind. It is teen lit cannon. Something that other classics have been built on, but it has been far surpassed by books like the Hunger Games.
Rating- One Goblin
Doomed by Tracy Deebs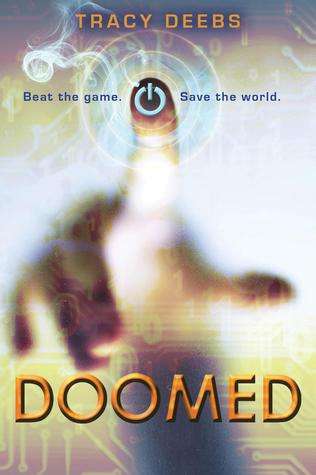 Welcome to Pandora's box! Pandora's absent father sends her an email on her birthday, which results in a virus that shuts downs the world electric grid. Pandora is the only one with the key to end imminent disaster. Not only must characters deal with the end of the world as they know it, but the computer virus can only be stopped by playing through a digital video game. With the help of the awesomely cute Theo and Eli, Pandora fights her way through the online game and the new reality that the terrible worm has created. It was interesting and the action propelled me foreword. I love me some end of the world fiction.

Rating- Two Fairies

Paper Hearts by Meg Wiviott
 

A book about a girl's journey through the concentration camps during WWII, told in verse. It speaks to the horrors of the camps, as well as, the unexpected support found in fellow inmates. The birthday celebration found in this novel is both heartbreaking and inspirational, it truly reaches the beauty within darkness. 
I feel that the verse format of this work detracted from power that this novel could have had. The story quickly progressed and I had a difficult time connecting to the characters. However, the author did base this novel on true events and true people in time. At the end of the book, the reader will find the artifact that this work is based on. 
Rating- One Fairy

When by Victoria Laurie

So technically this book is not about birthdays, but deathdays.  Everyone has both. I feel that we are all greatly reminded of our mortality on our birthdays, so this book joins the list. 
Ever since she was born Maddie could see numbers on everyone's forehead, even her own. It wasn't until later, after someone important to her died, that she figured out that people's numbers were their death dates. In order to make money to survive, Maddie gives people their death dates. During one reading, Maddie notices that a small child will die within a week. The mother did not ask for his death date and becomes suspicious after he is found dead. Maddie is desperately trying to prove her innocence, but others around her are also suffering from this investigation. Will Maddie be able to help solve the mystery and take the heat off of herself? I found this to be an intriguing supernatural suspense novel. I couldn't wait to figure what on earth was happening, plus I can understand the positive and negative sides to Maddie's power. 
  
Rating- One Unicorn
 

I am going to have a great birth month and celebrate with related books. Hope you have fun with them too.