Hello Day 6! Is the book lover in your life trying to get their own library up and running, or just need some affordable items to round out your gift? Today's items are here to help.  Remember: all of these items we found online and while we are bringing them to your attention and providing a link we are in no way endorsing, associated with, or profiting from these items.
Basics needed for a personal library

 
Personal Library Kit: House 8810: $15.00



Personalized Embosser: Horchow: $26.00
Wallets
 Totally own this wallet and love it!

 
Pride and Prejudice Wallet: The Literary Gift Company: £10.95
Set of Magnets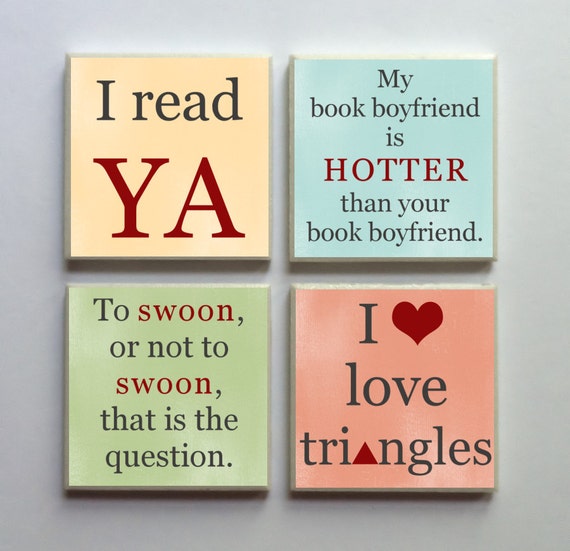 I Read YA: Etsy, The Quoted Page: $10.50  
Book Weights
So that your favorite reader can multitask!


Thumb Thing: Amazon (on Prime): $6.95               Personalized Book Weights: Miles Kimball: $9.99
Pop Figures
Just for fun and nearly unattainable, BO

OK

TENT! 

Fully Booked Camping Tent: Field Candy: $265.00