We just had ARC-palooza at the library. Its technical name is Book Buzz, but as our wonderful friend/colleague always says "things are always better when you add palooza," so I thought I would highlight the fun. Anyway, this is like librarian Christmas/gift getting holiday, where we learn about all of the upcoming books and get ARCs (best day ever!). You may be wondering why this matters to you, well we have gotten several great new titles to show off.
Sarah's Picks
Flame in the Mist by Renee Ahdieh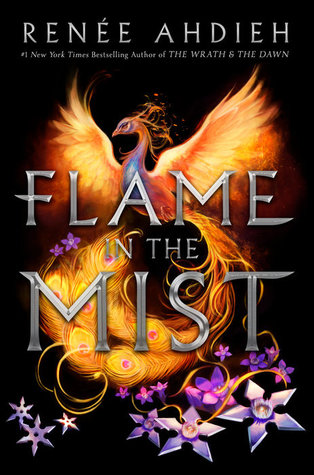 Female wants to be an alchemist in a society where only males are allowed. She dresses up like a boy to get what she really wants. There are samurai running around in this world. Basically, this book had me at samurai.
I always love a good gender switching book. The added bonus of rebel forces, seems like this book is going to hit all of my top slots. This book has been on my radar for quite some time. I have been seeing it everywhere and the cover is beautiful. Someone got an ARC from Book Buzz, so the plan is to find them and take it by cookies or by force.
The Names They Gave Us by Emery Lord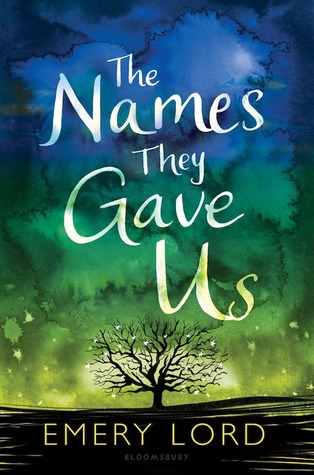 Lucy's perfect life and perfect plans have been torched, when her mother has a resurgence of cancer and her boyfriend wants to take a break. Lucy is forced to reflect on her life, as she re-frames her summer plans.
I want this book! I attempted to get it through Netgalley, drat my reviewer rating! Must turn in reviews in a more timely manner! I need a light fluffy novel by an author I like in my life. As one of my friends/colleagues recently commented, "Sarah, you haven't like the last five books you have read." Yes, the slump is real. I need better books in my life. Perhaps I will take my alligator tears to the publishing companies and dramatically ask for an ARC. Plus, look at that cover!
Eliza and Her Monsters by Francesca Zappia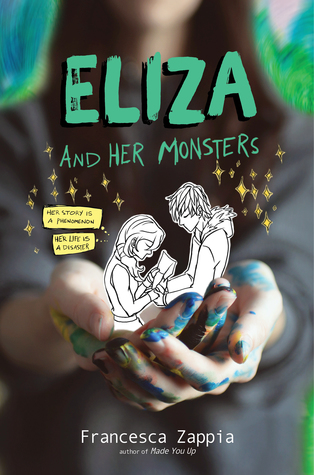 Web comic creator, Eliza, is tempted to join the real world with a potential relationship with a cute boy from school.
I completely forgot about this novel, but as I am rereading the description, I am all about it. I need to find the ARC of this! I love all things nerd and this seems to have what I need.
But like seriously, and dat cover doe…
Becky's Picks:
Always and Forever, Lara Jean by Jenny Han
Release Date: May 2
Lara Jean Covey is back and I am dying to read this book. I have been a fan of this series since "To All the Boys I Loved Before" and I need to know what happens…like it's a physical craving. I am a little worried, though. Han's "The Summer I turned Pretty" series was almost ruined for me by the last book. I thought she made Jeremiah go against his character so that the reader wouldn't mind that Belly may not end up with the sweet boy from the first two books. I am DREADING this happening with my beloved Peter Kavinsky however I am going to put my faith in Han's writing and devour this book the second it comes out.
In a Perfect World by Trish Doller

Release Date: May 23
Trish Doller is one of my must read authors.  She is a master at making real life experiences fill suspenseful and her characters feel so real they basically jump off the page which puts her on my "Must Read" list. All of these reason is why I am counting the days for the release of "In a Perfect World". This time we get the story of Caroline, a girl planning to spend her summer exploring parts of Ohio with her boyfriend and going to soccer camp instead Caroline is being uprooted for her mom's job to Egypt. This book is going to be an awesome fish out of water/coming of age story that I can't wait to read.
The Love Interest by Cale Dietrich
Release Date: May 16
This book is all about teen espionage…nuff said. I am addicted to all things spy related. I'm not sure what this says about me but the more intrigue the better and this book looks like it gonna be stuffed with plotting and scheming.  I'm looking forward to some spy vs. spy action and I'm hoping for an over the top romance (as is required for all good spy stories). Plus, the cover is 60s spy movie perfection.