I get that I am late posting this, super sorry!
So whenever I see the Taurus sign, I am always reminded of the first cheer in Bring it On! "We are the Toros the mighty, mighty Toros!" I get that they are not spelled the same or anything, but that is how my brain works.
Taurus qualities are stability, practicality, loyalty and generosity. However they can also be lazy, possessive, and self-indulgent (still much love for the Taurus in my life).
Taurus Books
Obsidian by Jennifer L. Armentrout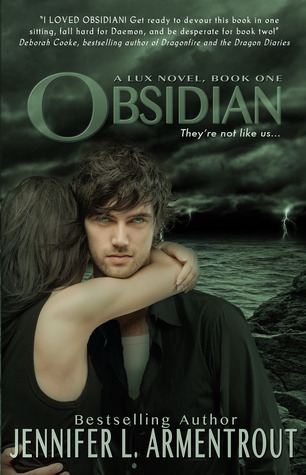 This is the first book in the Lux series.
Katy moves to West Virginia her senior year and her new next door neighbors are super strange and beautiful. Even though the boy next door is super hot, he is also a super jerk. The two become closer when Katy uncovers a family secret, which includes aliens and superpowers.
Daemon, the cute boy next door, is ornery and possessive, but he is also loyal to a fault. Daemon would make a perfect Taurus boyfriend.
Ship Breaker by Paolo Bacigalupi
Nailer works as a ship breaker, where he scraps boats for parts. He and his friend Pima think that they have found their "lucky strike" when they find an expensive ship washed ashore. They could be set for life with the scavenge from this ship. However, they find a half-dead girl aboard and everything becomes less certain. Saving this girl creates conflict between his father and the people chasing her, will Nailer save her and stay alive to claim his reward. The characters in this book live and die by loyalties.
The language was astounding. It read like a cross between Treasure Island and Icons (Margaret Stohl).
Terror at Bottle Creek by Watt Key
Cort lives with his father on a house boat in Louisiana. A deadly hurricane is on its way to their area. Cort and his father are well-versed in survival living, so they prepare their house and the neighbor's house for the incoming storm. However due to unforeseen circumstances, Cort and the two neighbor girls are forced to outlast the storm together. Cort's dog gets scared and runs off during the storm, the tweens follow and get stuck outside in the bayou during the storm. There are some pretty scary animals, who are also trying to outlast the storm.
This is an action-packed survival novel. It is perfect for tweens and young teens. Great for reluctant readers and guys. Cort stays loyal to his friends and father and is also the most dependable presence in the novel.