Hey everyone, here is a look ahead to the books coming out in the next year.
Upcoming Books:
Heroine by Mindy McGinnis
Release Date: March 12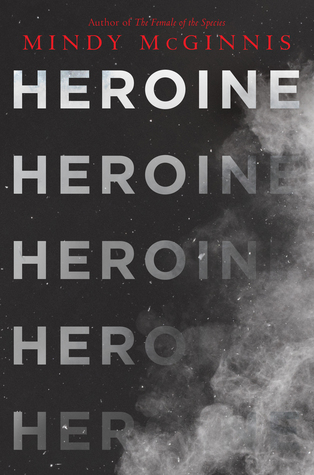 McGinnis is taking a trip back to realistic fiction and I am super excited. I tend to like her realistic fiction books better than her fantasy. This book explores the opioid crisis from the lens of a high school student. Mickey, a softball player, gets hooked on opiates after an injury and her life becomes focused only on finding that next fix.
Shout by Laurie Halse Anderson
Release Date: March 12
In this memoir verse, Anderson reflects upon society in the wake of her book Speak. She discusses the progress and failures of current society. She brings forth personal experiences and anecdotes. Anderson always infuses strong and relatable emotions in her books. I am always impacted beyond even finishing her books.
Field Notes on Love by Jennifer E. Smith
Release Date: March 5
I am always ready for a Smith novel. I cannot wait for some fluffy rom com with great characters. A senior summer train trip across the United States brings two unlikely heroes together for a great romance.
Night Music by Jenn Marie Thorne
Release Date: March 19
The two main characters are brought together through classical music. When Ruby botches an audition, she questions her abilities. She is brought together with Oscar who is a musical genius in his own right and sparks soon fly. I loved this author's previous novels and cannot wait for something new.
Girls of July by Alex Flinn
Release Date: June 4
I love Alex Flinn! I love her Beastly series and her realistic fiction! I cannot wait for a new book. Four young women spend a month on vacation in the Adirondacks, where they face their identities. I love Flinn's characters and cannot wait.