Hey everyone, it's Sarah!
I haven't read much by Gena Showalter, but I loved her Alice in Zombieland series. This book showed up on my TBR shelf, but I have no idea where it came from. I was able to get it through Edelweiss in exchange for an honest review. Here is my TBR Check-in…though I have no idea how long I have been waiting to read it…
After a Goodreads check, it looks like this book is a reprint…which makes complete sense.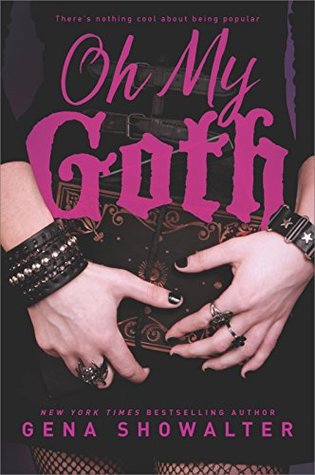 Summary:
Jade is your quintessential goth. Her nonconformist ideologies and clothing put off everyone in her life. She is constantly in trouble at school and her father wants more from her. The only person truly trying to reach out to her is her stepmother, who Jade cannot seem to be good to, even when she tries. When a new boy shows up at school, Jade and her preppy arch nemesis both go after the guy. Along their way to the guy, the two teens find themselves in an alternate universe where goth is good and preppy is essentially the new goth. Jade is now the most popular girl at school, but it is personality that sets her apart. The two will need to work together to get back home, though hopefully Jade will be able to keep her budding relationship with the new guy.
Review:
This was the goth version of Freaky Friday. It was very much a tv movie version of this story. When reading it, I didn't realize that it was originally published in 2006, but with that knowledge and the book's references and settings, this makes complete sense. I found the book funny and it was good for what it was. I appreciate that Jade wasn't a completely unlikeable character. She was intelligent and tried to play nice with others (even though it rarely worked out).
Rating: