Hiya everyone, it's Sarah!
I received this eARC from Netgalley in exchange for an honest review.
I selected this novel simply based on the summary.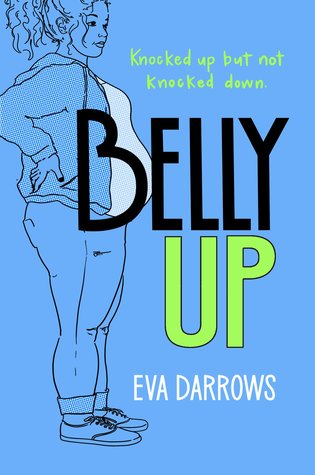 Summary:
Sara continues the cycle of the women in her family by becoming pregnant young. Sara becomes pregnant in the summer before junior. She is moving with her mother across town to live with her grandmother, who is aging quickly and needs the support of her daughter and granddaughter. These three generations of women learn that they will need to lean on each other to for the newest arrival. Sara intends to keep and raise the child. Her pregnancy was the result of a one-night-stand, so she is unable to inform the father or expect his support. Sara counts on the strong bond she has with her best friend Devi and the new friends she has made at her new school. Sara meets Leaf, a Romani, whose ideas of family create space for Sara to raise her child while also potentially finding a romantic connection with him.
Review:
The characters in this novel were extremely quirky, but fun and interesting. Sara's grandmother is Scandinavian and Leaf is Romani, each brings a view into a culture that is not typically talked about in YA novels. I love that Sara's grandmother is a shoe throwing ninja and that she can be strong and loving within the same breath. I appreciate that Sara knows her wants and needs, is able to verbalize and truly take a responsible path. It is about bumping around in the dark and figuring things out. Sara is given more agency that most teen mothers in YA novels. While her story isn't true of every experience, it does shine a light on an experience that isn't typically explored.
Rating: