Hello All!  It's officially beginning to feel like spring.  What is the best way to celebrate the warm weather?  New books!  Here are a few of the books were looking forward to reading that are being released this April.
Becky's List
Defy Me by Tahereh Mafi
Release Date: April 2

There's another Shatter Me book!  I have to know what happens to Juliette and Warner.  Will they stay together?  Will they be betrayed?  Why is it taking so long for this book to out?
The Red Scrolls of Magic by Cassandra Clare and Weley chu
Release Date: April 9

I feel like I have been waiting for this book FOREVER.  At some point during the Shadowhunter books Alec became my favorite character and I can not wait to read the story of him and Magnus on their first vacation.  This book should be filled with romance and adventure and I can not wait to read it.
Hearts Made for Breaking by Jen Klein
Release Date: April 30

I greatly enjoyed Klein's Shuffle, Repeat and Jillian Cade: (Fake) Paranormal Investigator so I have high hopes for her new YA romance.  I'm hoping for swoony romances with a dash humor and I'm pretty sure I won't be disappointed.
Sarah's List
White Rose by Kip Wilson
Release Date: April 2
I had never heard of the group of college students who resisted the Nazis during World War II. Recently, a patron was looking for information about this secret society and I realized that our library had nothing about this group. Turns out, Weisse Rose is a better subject heading to find relevant nonfiction items…for those nerdy librarians looking for more info. I am interested in learning more about this subject and think Wilson's book is going to be a great place to start.
How to Make Friends with the Dark by Kathleen Glasgow
Release Date: April 9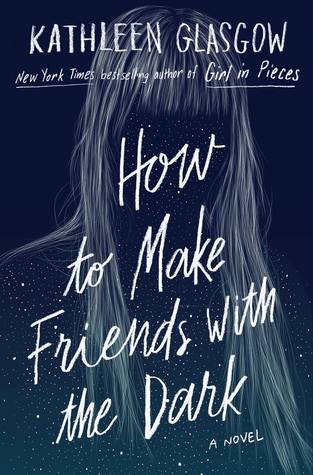 I cannot wait for Glasgow's new book! Her previous book Girl in Pieces haunted me for months after reading it. Based on that book, she has a strong grasp of realistic fiction and writes beautifully. I expect that this book will also be an emotionally difficult ride. However, I have high hopes that this difficult subject will be paired with a gorgeous writing style.
Hot Dog Girl by Jennifer Dugan
Release Date: April 30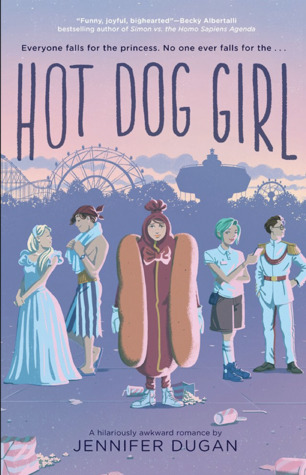 Bwahahaha! I can barely contain my laughter when I look at this cover or read the title. While I haven't read anything by this author before, I am so hoping for a funny realistic fiction novel. The main character has a job as a dancing hot dog and she is having escapades at a local theme park. Sign me up!