Happy soon-to-be-July, everyone!  What's the weather like where you are?  We have had so much rain lately that we're all a little underwater.  What's the best way to stay dry?  Curling up inside with a good book!  Here are just a short list of the books being released in July that we're excited about:
Becky's List

The Traitor's Kingdom by Erin Beaty
Release Date: July 9th
I love Beaty's historical fiction series about Sage Fowler a former match maker who over the past two books has found herself a fiancé and a new job as an ambassador.  Sage is sassy and fabulous, the book is filled with adventure and that cover is gorgeous.  I am very sad to see this series end but I am super excited to see how Beaty ties everything up.
Past Perfect Life by Elizabeth Eulberg
Release Date: July 9th
I love Elizabeth Eulberg's books.  They are filled with great characters and drama but it a perfectly realistic way.  Her newest books appears to be a classic kidnapping book (like The Face on the Milk Carton) which is one of my favorites troupes.  I looked forward to this book about Ally who learns that her entire life is a lie and has to leave everything she knows when it is discovered that she had been kidnapped almost 15 years before.  This book sounds just about perfect.
In the Woods by Carrie Jones and Steven E. Wedel
Release Date: July 16th
Carrie Jones' Need series is one of my favorite YA fantasy series so I was thrilled when I found out she had a new book.  In the Woods appears to be a part thriller but part fantasy book about a murders and disappearance in a small town.  Basically, it sound like  my perfect book.
Sarah's List
The Beckoning Shadow by Katharyn Blair
Release Date: July 2nd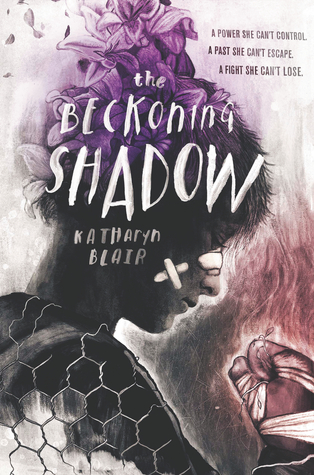 Vesper has a supernatural power that allows her to summon a person's worst nightmare. However, it is too easy for her to unleash this destructive power on the wrong person. She is given the chance to battle for a chance to rewrite the past in the Tournament of Unraveling. I am intrigued by the premise. Vesper is trained by an MMA fighter, so I expect there to be a supernatural twist on an MMA battle. I am always in the mood for a novel about supes, but the added bonus of a female fighter places this book at the top of my TBR shelf.
Rose, Interrupted by Patrice Lawrence
Release Date: July 25th
After Rose, Rudder, and their mother escape a religious cult to the secular world, they are confronted with new options and opportunities. However, as they continue to live outside of the cult, life becomes more difficult to manage. After a mysterious event occurs, Rose may need to go back to her previous life, to save her family. I was ready to read this book as soon as I finished the publisher's summary. I need to know about this cult, I need to know what Rudder did to make Rose consider going back! I feel that the character interactions in this book are going to keep my waiting for more.
The Year They Fell by David Kreizman
Release Date: July 30th

Five former friends are brought back into each other's lives, when all of their parents die in the same plane crash. In the face of grief, they are forced to confront past secrets and current hurts. I anticipate a romance layer. This sounds like a high drama, high emotion book, which is typically in my wheelhouse. I am interested to see how this author navigates the grief process.