Springtime may finally be here!  We can't think of any way better to celebrate the new warm weather than finding a great new book!  Here are just a few new books that we're excited to read in May.
Becky's List
The Betrothed
by Kiera Cass
Release Date: May 5


I loved Cass's The Selection Series and I was beyond excited when I read that she had a new series coming out.  I can't wait to read this book about Hollis a girl that was raised to try to win the king's heart.  Hollis should be thrilled when the king declares his love for her but her happily ever after is questioned when she meets a commoner that may actually win her heart.  The book just sounds kind of awesome and I know it is going to be filled with romance and incredible world-building.
By the Book
by Amanda Sellet
Release Day: May 12


I have a special place in my heart for books about people who love books (I know it's a little weird). This book about Mary a girl who loves books and has learned all about scoundrels from her literary heroes.  Mary creates a list of traits for her classmates to avoid based on literary villains but she quickly finds herself unable to be able to follow her own rules when she meets a new boy.  This book sounds flirty and fun and I know I'm going to love it!
Breath Like Water
by Anna Jarzab
Release Date: May 19


Jarzab's Red Dirt was a happy surprise when I read it early this year.  I have high expectations for her new book about a romance between aspiring swimmers.  I am expecting a book that is amazingly compelling with well-developed characters and sizzling romance and I know I will not be disappointed.
Sarah's List
The One and Only Bob (One and Only Ivan)
by Katherine Applegate
Release Date: May 5th
I loved One and Only Ivan and I can't wait for a second book in this world. This book is going to focus on Ivan's friend Bob, who is looking for his family. I am excited to see the world Applegate will paint with this book. I typically love all of Applegate's book and am taken in by her way with words.
Parachutes
by Kelly Yang
Release Date: May 26th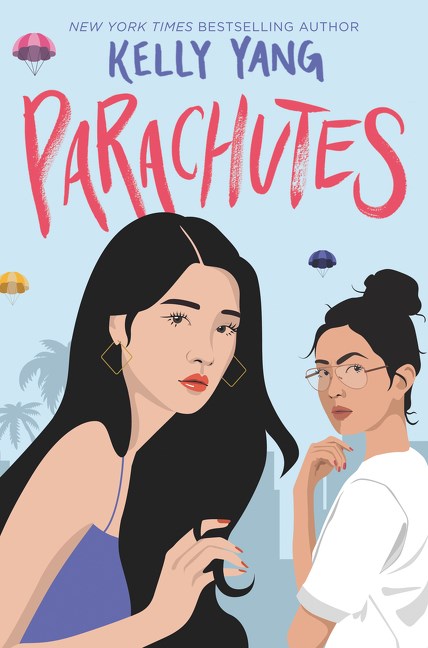 I have been seeing this title everywhere. The cover was appealing, but once I read the summary, I was all in for reading it. Claire is a parachute, or a student from Asia who is dropped by their parents in the United States to study in the US. Claire will be living with strangers, while she completes her school. Her ambitions create pressure for the daughter of Claire's host family, who doesn't seem to be achieving as well as Claire. This sounds like an interesting story and I can't wait to read it.
The Ballad of Songbirds and Snakes (A Hunger Games Novel)
by Suzanne Collins
I have been impatiently waiting for this prequel. I loved the Hunger Games series, like many others. I was expecting them to push publication because of the pandemic, but it is still on schedule. This novel explores the 10th Hunger Games from the perspective of Snow…yea, that Snow. He is the mentor of the tribute from District 12 and her fate is tied to him. I can't wait to see what happens.
All links are sponsored links through the Amazon Associates Program, as an Amazon Associate, I earn from qualifying purchases.